Essential Oil Perfumes - ***CLOSED FOR RELOCATION***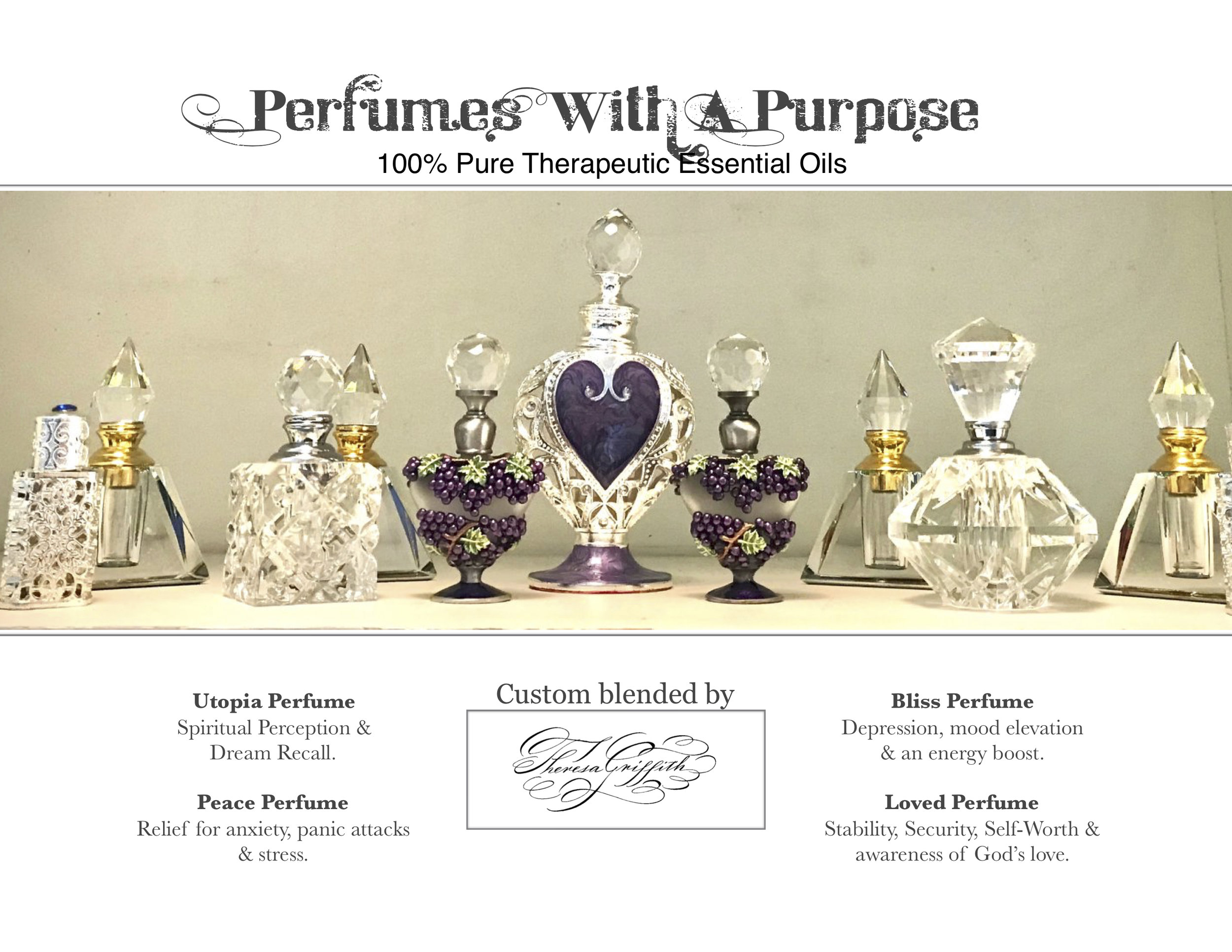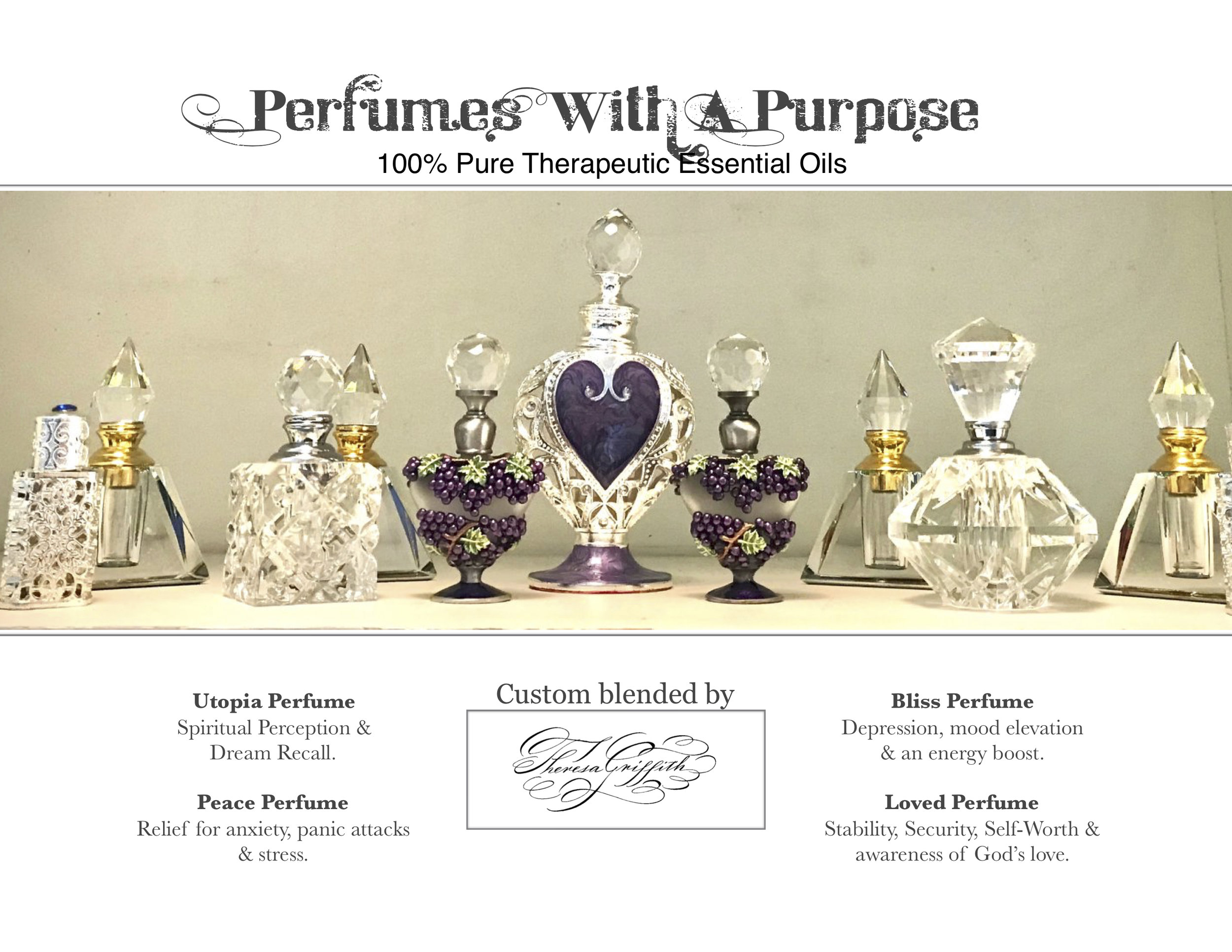 sale
Essential Oil Perfumes - ***CLOSED FOR RELOCATION***
CHOICES CHOICES! Have it Your Way!
Choose from 6 Essential Oil Perfume Blends

Choose Bottle at Checkout
Utopia Perfume ~ to enhance your dreams and spiritual perception.
Liquid Peace Perfume ~-to bring a sense of calm and peace.
Bliss Perfume ~ to lift your mood and energy level.
"Loved" Perfume ~ stability, security, self-worth & a deeper sense of God's love.
Memory Perfume - for Memory issues.
Men's Cologne - Woodsy aroma. For energy & mental clarity
(ADD TO CART THEN CHOOSE YOUR BOTTLE)
*All Perfumes and Refills are 1/2oz.
CHOICE OF BOTTLES
UTOPIA PERFUME REVIEW: I received my perfume samples and Oh how heavenly they smell. I immediately felt an overwhelming peace and rush of " It is well with my soul." Plus you packaged it all so beautifully! Thank you Theresa!
~ Roberta Wodke
6 REASONS OUR PERFUMES ARE UNIQUE:
Custom Blended by Theresa Griffith with 100% Pure Therapeutic Essential Oils.

NO CARRIER OIL! That means long lasting, potent fragrance.

Therapeutic Value

All Our Perfumes come with your Choice of Elegant Stunning Bottle.

All Our Perfumes can be used as Anointing Oils.
Ready? Set! Choose your choice of bottle, CD and Enjoy!
Available CD's with Purchase
Do you have any allergies to specific oils? If so, please write them in the form provided with your order.
*PLEASE NOTE: We do not do refunds on our oils or perfumes.